DISCOUNT: Venue for Team Meetings + Trainings
Shh.... we won't tell your team that it's still technically work either
Ready to plan your next team meeting, training or luncheon?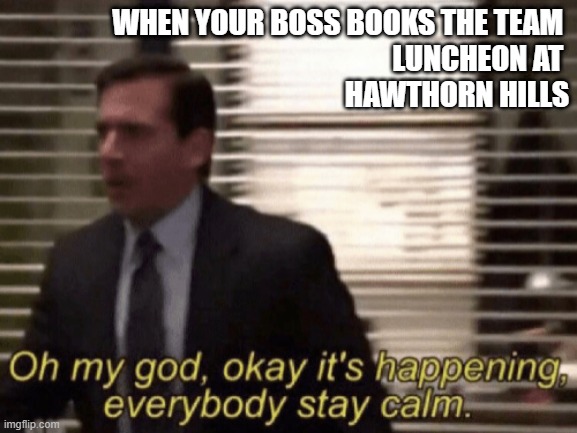 Chamber members receive 30% discounted rate for Monday - Friday dates - simply mention this savings to our team.
Located 10 minutes from I-35, and only 2 turns off of HWY 380 our services always include:
- Tables and chairs
- Floorplan design + set up
- Tablecloths
- Venue host during the event
- On-site parking
- Use of outdoor areas (including under the strung lights and hillside courtyard)
- Prep kitchen and ice machine
- Indoor PA system
Bring in your own food, or have us include it for you with our inclusive options to keep it simple - that choice is yours.
Our team can keep the set up simple by taking care of the logistics before you arrive so your team can soak in the view, enjoy the change of scenery and get right to "work".
Pro tip:
Have us coordinate a photographer with your package and surprise your team with headshots on-site (indoor or outdoors) during the event.